...CITY...
Zadarska regija je podrucje koje se dici s 3000 godina bogatom prolocu. Nin, Pag i Biograd nekad su bili kraljevski gradovi, a centar regije je grad Zadar koji po svojoj povijesnoj i kulturnoj bastini spada u najinteresantnije dalmatinske gradove.
Zadar, a port city, is located on the brilliant coastal region in central Dalmatia, Croatia. Population: 77,000. Zadar is geographically located at
44N Latitude, 15E Longitude.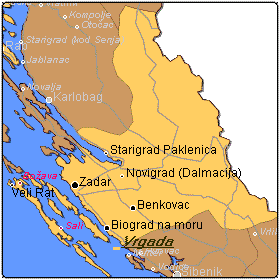 To Zadar's west is the beautiful Adriatic Sea, to its immediate north are its hundreds of islands, to its south are the cities of Split and Dubrovnik and to its east are the picturesque Dinaric Alps.


Zadar's history dates back 3,000 years. A popular thing to do in the city is to view its ancient architecture. Structures in the city date from Roman to modern times!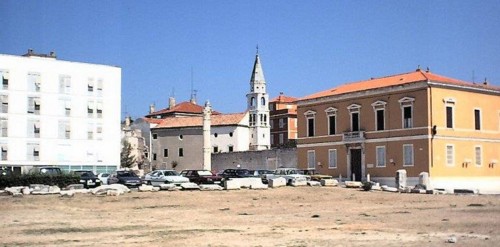 The ancient town of Nin, should not be missed, 15km north of Zadar. Nin is an island city of many wonders. It has an ancient Roman theatre (still in good condition) and the Church of the Holy Cross (800 AD) deemed to be the smallest cathedral in the world. Nin also has a natural wonder, it is known as the mud of Nin. This mud, only located around the town of Nin, contains many therapeutic elements. Some say it has the ability to make one look and feel younger!